Rent Mercedes C 300 convertible in Dubai
4 Seats
3 Luggages
2 Doors
Included
Free Pick-Up & Delivery
Full-Insurance
GPS Navigation
200 KMs
Pickup and Delivery ()
Requirements
Minimum Age 18
AED Deposit
Mercedes C 300 convertible
Description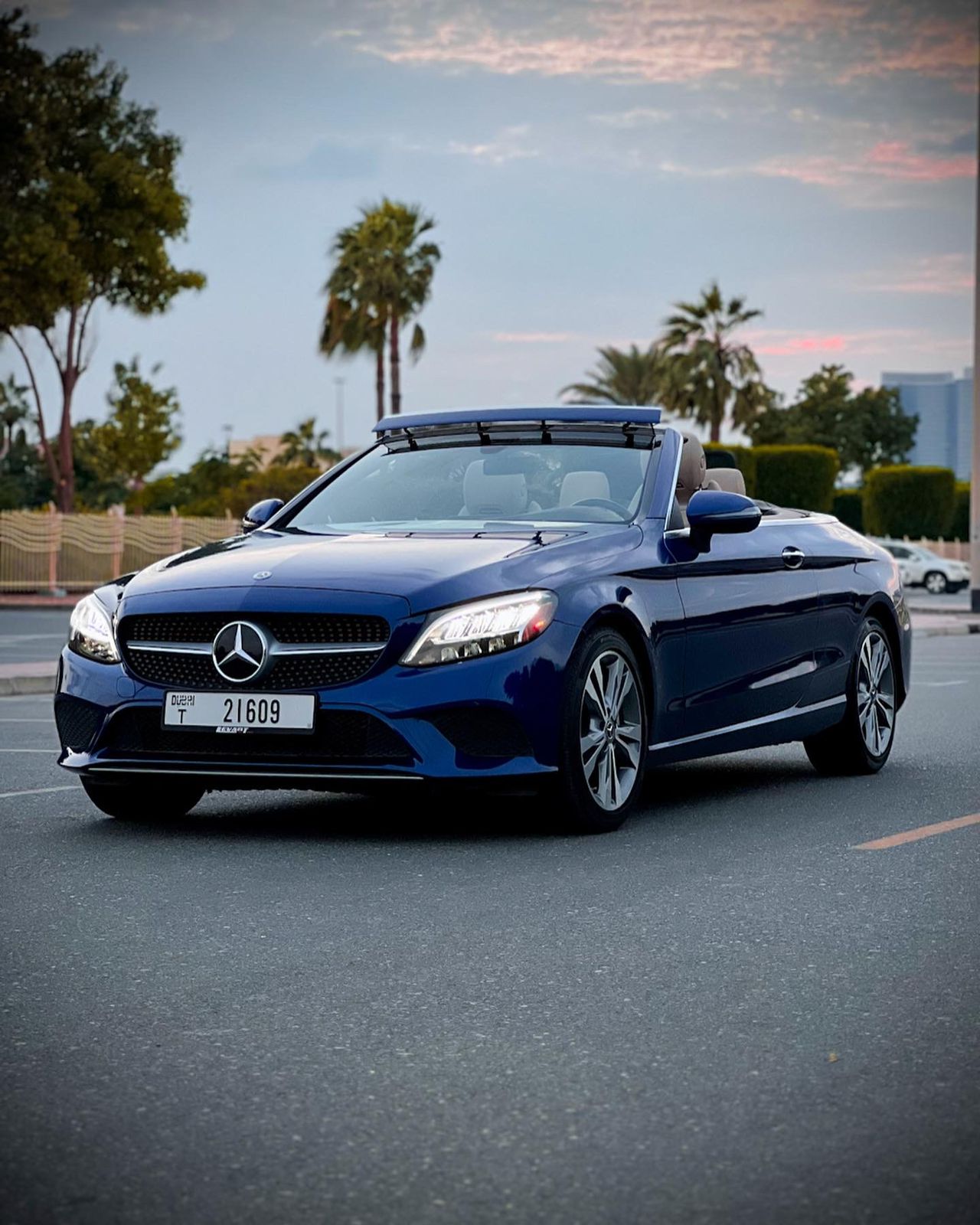 Rent Mercedes C 300 in Dubai with Big boss The S-class name has long been synonymous with luxury, thanks to the car's elegant aesthetics and compelling performance. Roomy sedan, this high-class Benzes are loaded with the latest technology and the richest materials. It offers smooth and powerful engine and despite their considerable dimensions, superb driving dynamics.
Rent Mercedes C 300 fromBig boss
Luxury car and Sports Car rental in Dubai and we'll be happy to make your experience unforgettable
Want to Rent Mercedes c300 c Class in Dubai ? Our new Mercedes C 300 to rent inDubai is your ideal option when looking to Rent Mercedes C 300 in Dubai… Our Dubai Mercedes Benz Rental Agency is now including the 4-door Mercedes-Benz C Class to our high end line of luxury Mercedes Rentals in Dubai.
Need Affordable Mercedes C Class Rental Dubai for a week ? Or need Mercedes Benz Car Rental Dubai for just one day ? What about requesting Mercedes Benz Chauffeur Services for your next night out on the town ? We got the automobile for you… Rent Mercedes C 300 in Dubai at cheap rates….. The Mercedes C 300 has an amazing elegant design and a pioneering technology not found in most other Mercedes-Benz C-Class rentals. The luxury design, performance and safety of the Dubai Mercedes C 300 Rental is an important factor of the Mercedes Benz brand. The Mercedes C 300 has a sophisticated and modern look envied by other brands. Even though it is a perfect rent a car for airport transport and executive transportation, the Mercedes-Benz C-Class 300 is also rented for many other uses such as; bar / club hopping, business meeting, wedding, anniversary present, birthday party, prom, bachelor / bachelorette parties, corporate venue and more chauffeured services..
Renting a Car with Big Boss
For Mercedes C 300 rental in Dubai, we strive to provide the best service in the area. At Big Boss , we have many years of experience in the hire car field. As a result, we can bring value for money and top-notch service – guaranteed. A key reason for this is because we own our entire fleet of vehicles. This means we have more flexibility on price, unlike our competitors, who often lease their cars on a long-term basis.
we make the process to hire a Mercedes C 300 for rent easy. The first step is the browse our website to find a suitable price. After this, contact us by sending in a request via our online form or by telephone. We aim to get back in touch soon after to finalize the deal. When the time comes to deliver the car, we offer two options: either pick-up the car from our Dubai showroom or take advantage of our popular door-to-door delivery service.
Our premium car rental services allow you the chance to rent a Mercedes C 300 Dubai or other luxury brand cars at affordable rates. Book online or over the phone and collect your rent a car or get it delivered in Dubai.